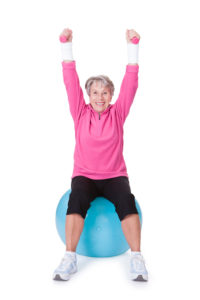 For many, a perfectly-sculpted beach body is the ultimate fitness goal, but not for athlete Man Kaur. At 101, Man Kaur, a native of Chandigarh, India, aimed to compete in the World Masters Game in Auckland, New Zealand.
Never Too Late
Kaur did not venture into running until the age of 90. In 2007, she won her first medal at the Chandigarh Masters Athletics meet, and this year, the athlete extraordinaire won the 100-meter dash in only 74 seconds. Kaur bagged the gold medal in several events, including the 200-meter dash and shot put, and she also competed in the javelin throw competition.
The World Masters Competition welcomes athletes of all abilities and age, and Kaur was the oldest to compete. She made history by becoming the oldest female to win gold in the 100-meter dash, proving to everyone that age is no hindrance to achieving one's fitness goals.
Fitness Matters, Regardless of Age
According to experts, for those who have yet to make physical activity a habit, it's a good time to start in their 30s. Going on a regular fitness routine not only burns calories and increases energy, but it also minimizes the risk of getting complications from chronic diseases.
A Swedish study validates this, saying physical activity is a primary contributor to longevity. Researchers claim that it can add more years to the life, even if one does not start exercising until his or her senior years.
Leading an active lifestyle, however, is not merely to add years to your life, but to add life to your years. Regular exercise not only makes you look good, but it also makes you sharp. It brings a heightened sense of well-being.
Women looking to improve their overall health by adopting a regular fitness routine may turn to The Fitter Female. We offer personalized training in a small group setting and are prepared to accommodate all fitness levels. We specially design our fitness programs to facilitate physical and mental empowerment as well as social transformation.