The Fitter Female Transformation System
We offer individual personalized training in a small group setting

Up to 6 per session

The Fitter Female system is built around three components:

Be Fitter

Get Healthy

Give Back

All three are designed around physical, mental, social transformation and empowerment.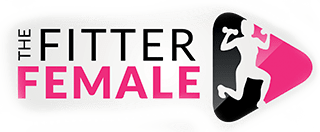 GET FITTER
We get you in the best physical shape of your life, period. Whether you are a beginner or more advanced, our system can accommodate all fitness levels. Our workouts are NOT a one-size fits all solution and are designed by University degreed exercise physiologists and tested in a facility with over 60,000 sessions per year. Through a series of scientific movement testing and discussions, we are able to prescribe a customized workout so you can achieve your physical goals. All our exercises are functional based, therefore, along with losing weight and getting you leaner and stronger, you will achieve more functionality and mobility in your everyday tasks in life. Oh, and don't worry about getting bored, we update our workouts on every visit. Even though we place you in "small groups", we provide personalized training at every session. The small group aspect is there to keep costs down for our clients.
BE HEALTHY
Getting healthier extends beyond just physical workouts. It also relates to your entire wellness and nutritional habits. The good news is that what comes along with getting in the best shape of your life is, that you tend to lose weight and make better nutritional choices. However, we understand that you need to be held accountable to your eating patterns which is why we provide you with continual nutritional guidance and cutting edge body composition tracking. During the transformation process with us, we notice that over time our clients become more accountable to themselves and build a stronger sense of empowerment which is our objective! By being fitter and eating a cleaner diet, our clients have improved wellness which includes more daily energy, clearer mental health, increased immune strength and overall empowerment.


GIVE BACK
Part of our empowerment and transformation process is making a contribution to society as a whole. We feel so fortunate to be in the business of changing lives that we strive to take it one step further. We will donate a portion from every monthly membership to charitable organizations. This means that by being a member of The Fitter Female, you are giving back! We want our clients to know that they are making a difference by helping others in need.