Linda Ford, The Fitter Female Acton, Manager
Linda Ford, the studio manager at The Fitter Female in Acton, changes lives every day. She has helped to develop programs that are not just about exercise, but also include education on food and behavior modification. At her studio women learn to eat nutritious food, move in challenging, but healing ways and make lifestyle changes to live their best life.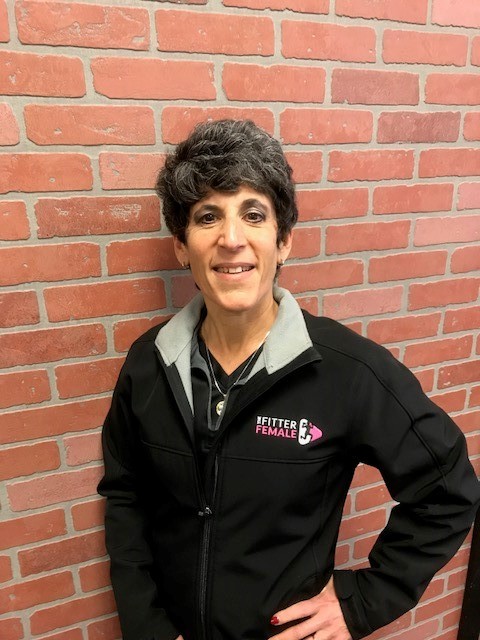 Linda has 27 years of experience as a health coach and has worked with hundreds of clients shaping a personalized approach to what works best for all of us to live a long and healthy life. She is a certified Personal Trainer, Wellness Coach, and has trained extensively in nutrition, behavior modification and lifestyle management. She is passionate about sharing her expertise so that we all can be the best that we can truly be!
Linda became interested in health and fitness in high school as a way to improve her sports performance and body composition. This ever increasing knowledge not only helped her to excel at her career and sport, it has also made her one of the top over age 50 runners on the Northshore! She continues to race and give back to the running community through volunteering at many road races and fund raising events.
In 1990, Linda joined a commercial weight loss program to get to her healthy weight before her wedding and became one of the spokeswomen/teachers leading weekly support meetings of 60+ people, for over 20 years. Later, in 2010 she started with a local fitness studio and became the manager, making the studio a top 10 franchise in the country. In March of 2017, she decided to become part of The Fitter Female team, knowing their combination of functional, metabolic training, whole food nutrition, heart rate monitoring and state of the art body composition testing would provide women the best results for lasting fat loss, strength and health.
*Results are not guaranteed. Each individual's results may vary.